Survival on Raft: Ocean Nomad – Simulator 1.157 Apps Shop
Survival on Raft: Ocean Nomad – Simulator 1.157 Apps Shop
Money
Offline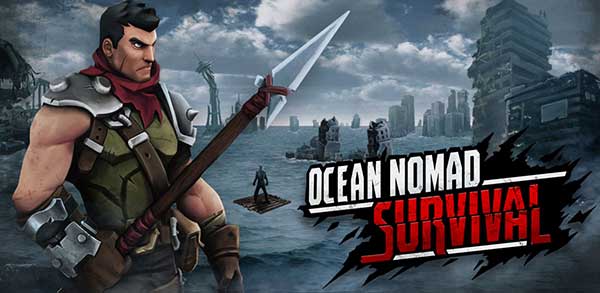 Ocean Nomad is a new release in the series of ocean survival games with new enemies, items, rpg elements, survival on an island and ocean exploration on a boat. Build and upgrade your raft for survival in the sea, defend it from sharks and explore the vast world around. Try all our awesome survival simulator games rolled into one!
Features of our game:
☆hundreds of weapons and items
☆open world exploration
☆realistic 3D HD – graphics
☆survival on islands
☆improved raft building
Tips for apocalypse survival:
🌊Catch items and resources with you hook
Lots of useful resources in shark games are right under your nose. Chest and barrels floating around always contain vital resources for survival on in the sea and wreckages are really good material for raft building in ocean games. You might even find items, tools and weapons for defense of the raft, so keep on throwing the hook!
🔫Craft weapons and armor
A prey can easily change the rules and become a hunter in shark games. Make a hard choice among hundreds of guns, two – handed blade weapons and armor parts to defend you floating base and hunt sharks. Craft a perfect arsenal and always be ready for the battle.
⛵️Defend your raft
The shark is now joined by swimmers from other survivor games and eager to attack the raft.
🔨Build and upgrade
Pay attention to the condition of your raft on the water in survival games in the ocean. It's not enough to tie together a couple of wooden planks without a roof or even walls to feel safe.
🛶Explore the ocean
Ever wondered if there's lost land with forest woods, jungle and animal pets in this ocean without end? An awesome feature of our island survival games free is now implemented in this one. Don't sit idle — dare to explore the ocean and islands around. What do they hide: horror or glory, medieval royale treasures or wild tigers and scary dinosaurs from the jurassic age or even an old airplane wreckage? You won't need a ship or an ark to sail to them in shark games — a simple boat will do, and may the stars be your guide.
🌋Learn the story of the apocalypse
The quest of our raft game is to find them and discover the truth of what happened, find other people who could survive and join them.
🦈Survive on a raft
Download Ocean Nomad game and embark on an epic survival adventure.
*Attention:* We are not affiliated with the developers of the original Raft game.
Our company Unisoft Games has full rights to use the RAFT trademark in the USA (The Mark Consists of Standard Characters without claim to any particular font style, size or color – Ser. No. 87-605,582 FILED 09-12-2017)
WHAT'S NEW